MAPS OF ETHIOPIA, TIGRAI, THE NORTHERNMOST
PROVINCE WITH ITS CAPITAL MEKELE, THE SMALL
TOWN OF WUKRO AND THE WEMBERTA REGION
WITH THE ATSBI PLATAU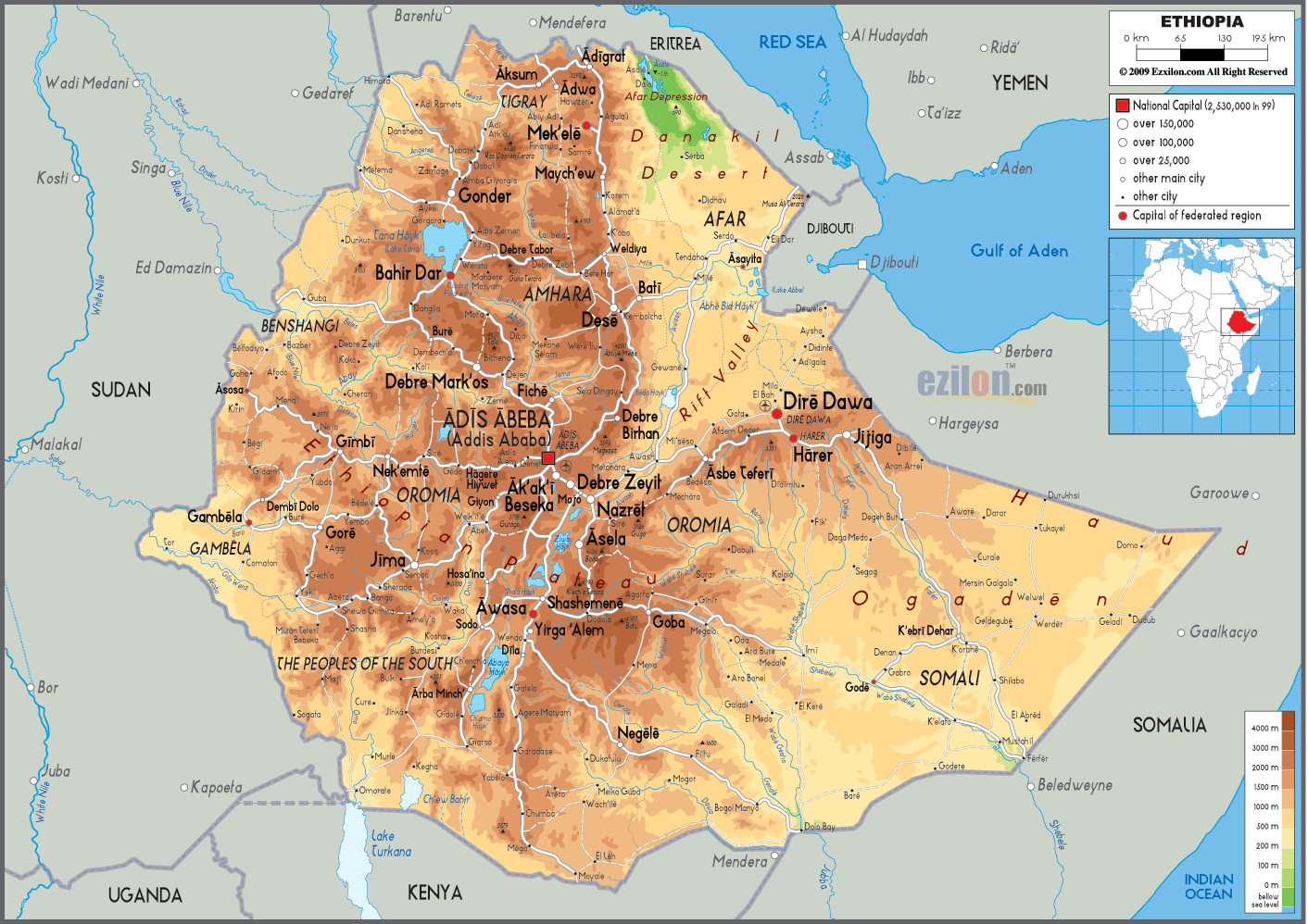 TIGRAI is situated in the northernmost part of Ethiopia and borders to Eritrea which used to be a part of Ethiopia.
Debre Selam Mika'el is situated in the province of Wemberta, the north east part of Tigrai, on the Atsbi plateau, about 25 kilometre north east of the little town Wukro and about 8 kilometer from the village of Atsbi. By good graveled dirt roads it is easy to go there, but you are recommended to have a four-wheel drive for to take the last two kilometres without any problems.
The church of Debre Selam Mika'el is situated in the region of Wemberta, the eastern part of Tigrai, circa 2 600 feet above sea level, and is seen on the close up map of the area a bit north west of the village of Atsbi.